Brown Mudcloth Long Cushion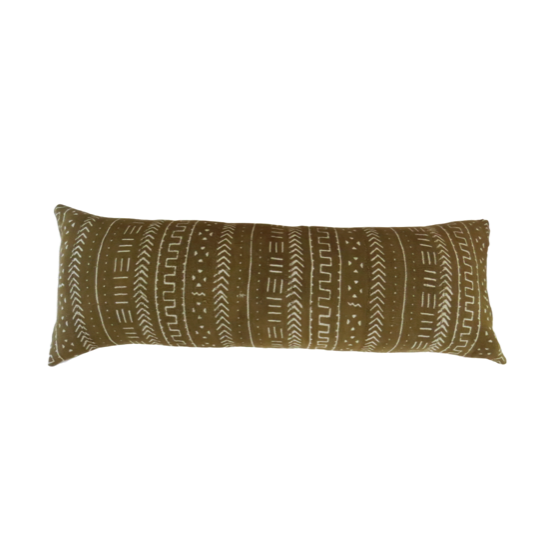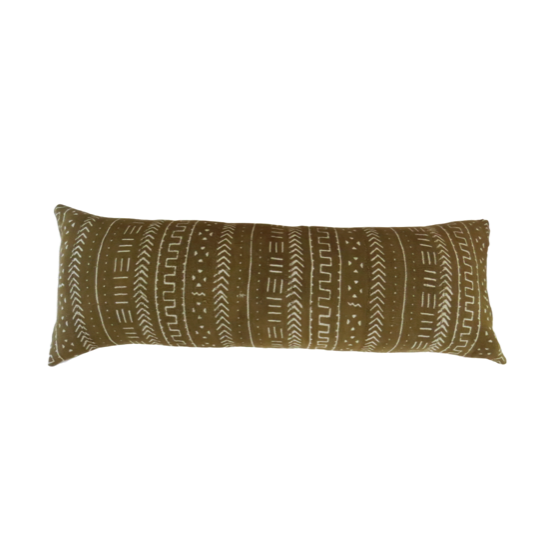 Brown Mudcloth Long Cushion
This extra long pillow is handmade with authentic hand dyed African Mud Cloth. Made by the Bamana people of Mali in West Africa, the beauty of the fabric comes from the tradition, story telling and labour that goes into each piece. Handwoven cotton strips are sewn together and naturally dyed. Symbols are then hand painted on with fermented mud before being washed off. Each pattern represents a story traditionally passed down from generation to generation.
100 x 33 cm

Natural linen/flax backing

Strong metal zip

Gentle machine wash

Comes with inner
As with all our productions the perfection is in the imperfection. Variations in the weave, print and colour are all part of the beauty of the handmade and vintage fabrics we source.